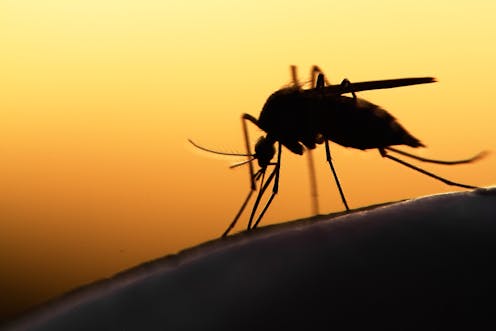 Metarhizium phinghaense
is a green fungus that has the ability to kill insects when they come in contact with it. This fungus is now undergoing studies to see if it can be used to kill insecticide-resistant mosquitoes that carry the
Malaria
pathogen and prevent the spread of disease.
Researchers have genetically modified the
Metarhizium phinghaense
fungus to carry a toxin responsible for killing off the mosquitoes, including those carrying Malaria pathogen, called the spider bite toxin. It is a hybrid toxin that enters the blood of mosquitoes, called hemolymph. This toxin not only kills the mosquito and stops the transfer of Malaria, but it kills the pathogen themselves so it can't be picked up within the environment.
Brkina Faso, West Africa
In Burkina Faso, a country in West Africa, a study was done to assay the effectiveness of the
Metarhizium phinghaense
hybrid fungus. I was performed here because in 2017, 219 million cases of malaria were reported and 92% of those cases originated in Africa, and 93% of the deaths originated in Africa as well. To perform the study they secured the area with mosquito nets preventing new mosquitos to enter or case study mosquitos to exit. In their findings that introduced the hybrid fungus to the mosquitos, the fungus killed off 2 generations of mosquitos.
This genetic modification could be the start of bringing down Malaria cases more than 50% percent if everyone would plant them outside of there homes, villages, etc. The mortality rate would significantly decrease as well. Although this discovery has great benefits, what would be the consequence to genetically modifying the
Metarhizium phinghaense
fungus?
Original Article:
Science News