A new genome editing technique called HITI has been developed. It combines the
CRISPR-Cas9 genome editing tool
with the ability to now target nondividing cells. The CRISPR method targets dividing cells, such as those found in the skin or gut. Until now, however, researchers struggled to use CRISPR on nondividing cells, which accounts for the majority of adult organs and tissues. Nondividing cells are found in the eye, brain, pancreas, heart, liver and numerous other organs. According to the study published in the journal
Nature
, this new method is 10 times more efficient on dividing cells and can modify nondividing cells.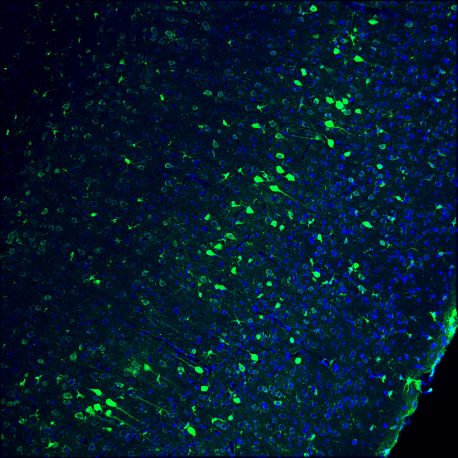 "The new Salk technology is ten times more efficient than other methods at incorporating new DNA into cultures of dividing cells, making it a promising tool for both research and medicine. But, more importantly, the Salk technique represents the first time scientists have managed to insert a new gene into a precise DNA location in adult cells that no longer divide, such as those of the eye, brain, pancreas or heart, offering new possibilities for therapeutic applications in these cells."-Salk News release.
In order to insert genes into nondividing cells, the
researchers from Salk Institute
targeted a natural repair pathway in cells called
NHEJ
(non-homologous end-joining) that re-joins strands of broken DNA and paired the process with existing gene-editing technology to swap out a section of DNA in the eyes of rats affected by retinitis pigmentosa. In humans, the condition is also a heritable disease that causes progressive retinal degeneration, and in those with retinitis pigmentosa, one of the genes that is damaged is called
Mertk
. The HITI gene-editing technique replaced the defunct Mertk gene with a functional copy, and after five weeks, the rats' vision improved and some of their retinal cells were healed too.
If you want to learn more about the science behind their new CRISPR genome editing technology, check out the
Salk news release
, or you can also watch this
short three minute youtube video
made by the Salk Institute about the study.
This new gene-editing technique is remarkable, considering it hasn't been done before. It's likely this new gene-editing technique can provide new avenues of research for various conditions, including retinal, heart, and even neurological diseases. It can pave the way to revolutionary new treatments that can alter DNA of damaged essential organs for which cells seldom divide, such as heart and brain cells. HITI could possibly replace CRISPR and change the genomics game. HITI has huge potential for various useful applications, and I'm sure we'll keep hearing more about it in the near future.