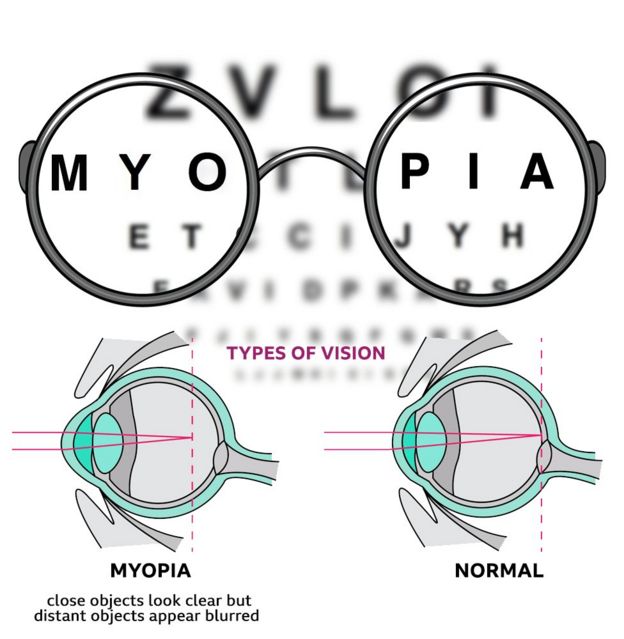 https://www.medicalnewstoday.com/articles/323299.php#1
Related Article:
https://journals.plos.org/plosbiology/article?id=10.1371/journal.pbio.2006021
A professor of Columbia University led a study that found that the development of myopia (nearsightedness) and hyperopia (farsightedness) involves different genes and cell signaling pathways. Myopia is a disorder in which the eye focuses, rather than precisely on, objects in front of the retina. The disorder is on the rise and usually develops when the eye grows too long. People with hyperopia have eyes that are too short, so it focuses images behind the retina. Scientists tested this on marmosets in which they placed a lens in front of only one eye for up to five weeks and let the other eye develop normally for comparison. The group reported variations in gene expression between the exposed and the non-exposed eye after the exposure time. Nevertheless, a contrast between those who had an eye that developed myopia and those who developed hyperopia found that the conditions were the result of the "activation or suppression of largely separate pathways." Also, 29 of the genes that changed expression were associated with myopia in humans in the same chromosome regions that large genetic studies had.
I thought this article was interesting because I am nearsighted. If I choose to want children in the future, I hope that a cure is discovered to either stop or reverse the effects of myopia.